Product Description
High quality Cold press Virgin olive oil with good price
Quick Details:
product name: high quality extra virgin olive oil supply type:OBM/OEM
brand name: zhongxiang type: olive oil
place of origin:Jiangxi China
packaging:plastic drum,aluminum bottle grade: extra virgin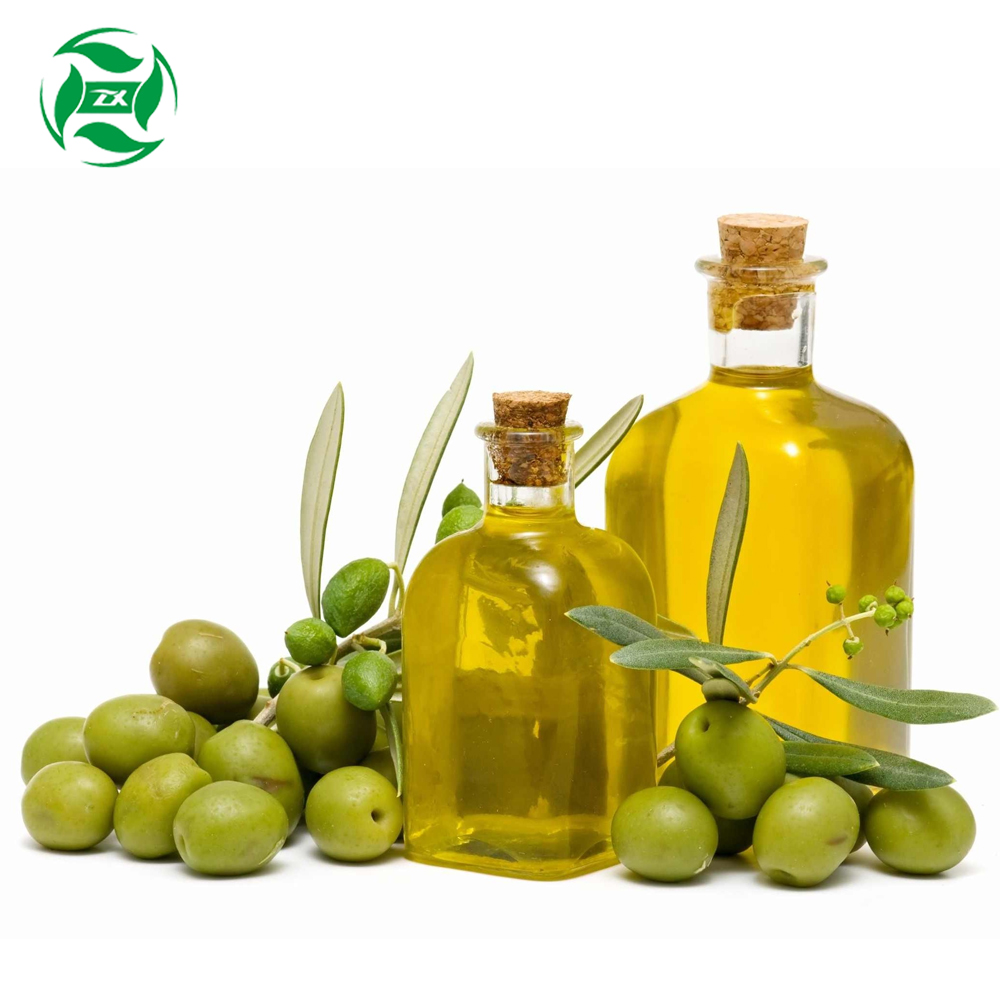 Olive oil is a liquid fat obtained from olives (the fruit of Olea europaea; family Oleaceae), a traditional tree crop of the Mediterranean Basin. The oil is produced by pressing whole olives. It is commonly used in cooking, whether for frying or as a salad dressing. It is also used in cosmetics, pharmaceuticals, and soaps, and as a fuel for traditional oil lamps, and has additional uses in some religions.
The phytonutrient in olive oil, oleocanthal, mimics the effect of ibuprofen in reducing inflammation, which can decrease the risk of breast cancer and its recurrence. Squalene and lignans are among the other olive oil components being studied for their possible effects on cancer.
OLIVE OIL DIET REDUCES RISK OF TYPE 2 DIABETES
OLIVE OIL MIGHT HELP PREVENT STROKES
OLIVE OIL KEEPS THE HEART YOUNG
A diet rich in olive oil may actually be able to slow down the aging of the heart.
OLIVE OIL FIGHTS OSTEOPOROSIS
Olive oil supplementation was found to positively affect the thickness of bones.
OLIVE OIL MAY PROTECT FROM DEPRESSION
OLIVE OIL FOUND TO HELP PREVENT SKIN CANCER
OLIVE OIL CAN REDUCE THE RISK OF ALZHEIMER'S DISEASE
Specification
| | |
| --- | --- |
| Grade | Extra Virgin |
| Product Type | Fruit Oil |
| Acidity level | less than 0.5% |
| Viscosity | 11-13 |
| density | 0.9135 |
| refraction index | 1.467-1.471 |
| Flash point | 225 °C |
Function
Olive oil can improve and enhance the effectiveness of the function of the endocrine system
♦ Olive oil can Promote blood circulation , Prevent hypertension, heart disease .
♦ Olive oil can Improve digestive function
♦ Olive oil can Moisturize and whitening the skin, It is rich in vitamins A, D, E, F, K, unsaturated fatty acid content of up to 88%, can be easily absorbed by the skin, has moisturizing, anti-oxidation, anti-UV, and other effects .
Essential oils
Essential oils are derived from sections of plants. Some plants, like the bitter orange, are sources of several types of essential oil.
| | |
| --- | --- |
| Flowers | Bark |
| Chamomile | Cinnamon |
| Clary sage | Berries |
| Clove | Juniper |
| Jasmine | Peel |
| Lavender | Bergamot |
| Marjoram | Grapefruit |
| Orange | Lemon |
| | Lime |
| Pelargonium (Scented geranium) | Orange |
| Rose | Tangerine |
| Ylang-ylang | Resin |
| Leaves | Frankincense |
| Basil | Myrrh |
| Cinnamon | Rhizome |
| Common sage | Ginger |
| Eucalyptus | Seeds |
| Lemon grass | Anise |
| Oregano | Cumin |
| Patchouli | Flax |
| Peppermint | Nutmeg oil |
| Pine | Woods |
| Rosemary | |
| Spearmint | Camphor |
| Tea tree | Cedar |
| Thyme | Rosewood |
| Wintergreen | Sandalwood |
Related products: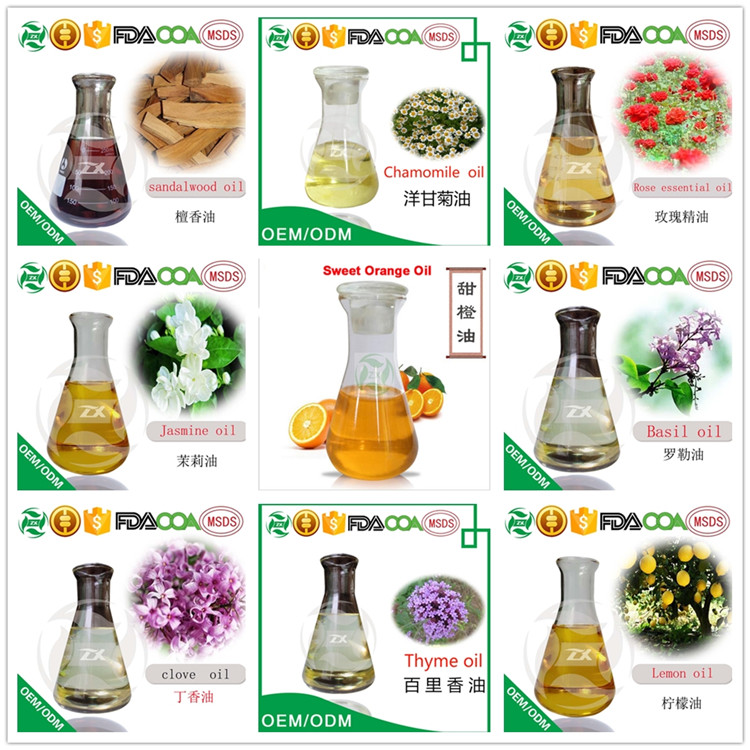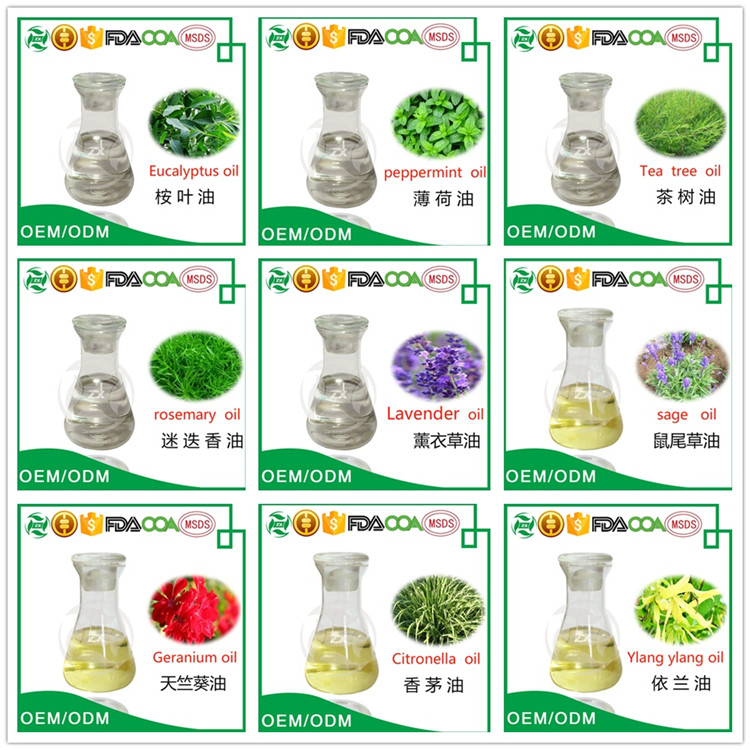 The widely usage of essential oils: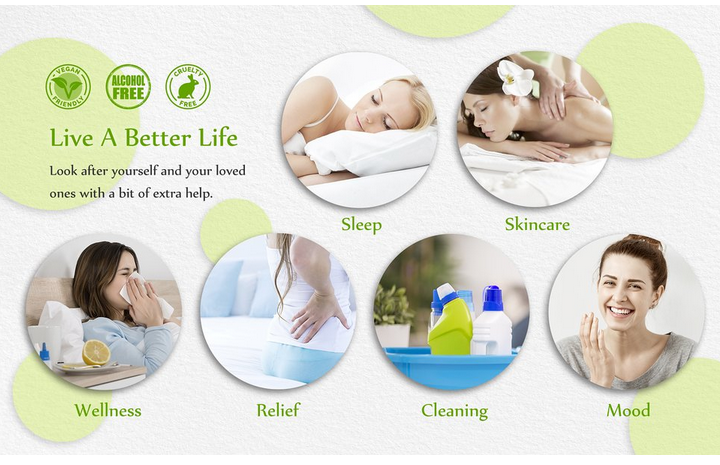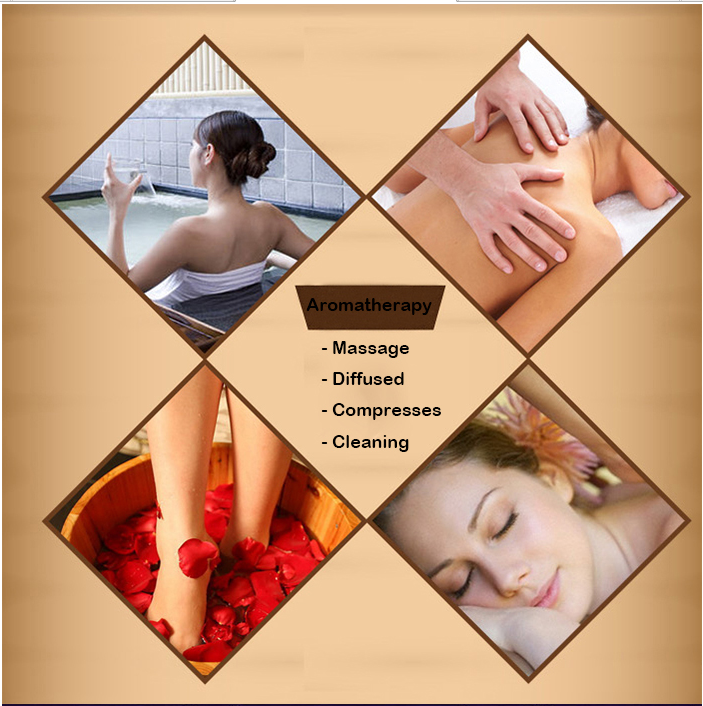 Bathing Aromatherapy lamp for pest & insect repellent

Massage Aromatherapy for good mood & sleep